Senior Tories have claimed that Nick Clegg is fighting an effort to depose him as Liberal Democrat party leader.
Education Secretary Michael Gove said Clegg has opposed Tory childcare reforms to "show a bit of leg" amid reports of efforts to undermine his position.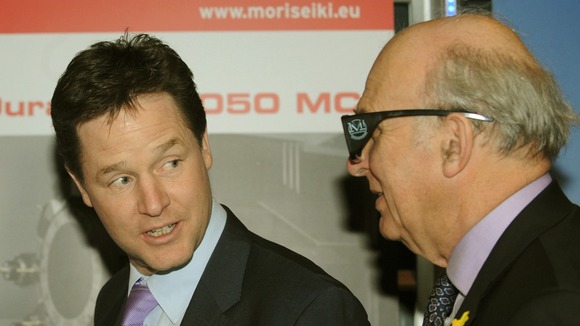 "There is a campaign being led by Matthew Oakeshott, this Liberal Democrat in the Lords, to try to destabilise Nick Clegg because Matthew Oakeshott wants Vince Cable to succeed him. Nick, understandably, needs to show Lib Dems that he is fighting hard," said Gove.
Defence Secretary Philip Hammond joined the speculation, telling BBC1's Sunday Politics: "Vince Cable has always been ambitious and he has always carved out a slightly distinctive position for himself."
Clegg has signalled that he does not support a Tory proposal to loosen staff-to-child ratios in nurseries.
The Lib Dems have dismissed Gove's claims as "loopy", the BBC reported.