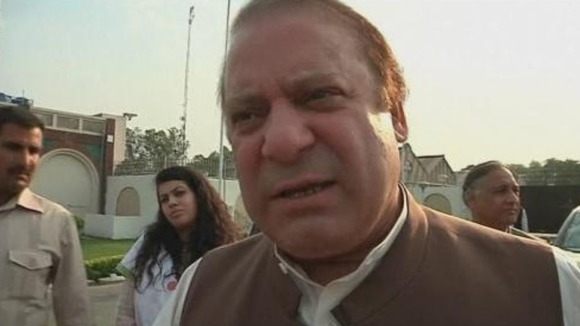 The Leader of the Pakistan Muslim League (PML-N), Nawaz Sharif looks set to be Prime Minister of Pakistan for a third time. Local media reports that as of Sunday evening his party had captured 94 of the 272 contested National Assembly seats in the Pakistani parliament.
If current election trends continue then the PML-N will secure 130 seats. They need 137 to secure a majority in Pakistan's parliament, and Mr Sharif has told supporters that he is confident his party can form a coalition with minority groups.
The former cricketer Imran Khan looks set to be the main voice of the opposition in Pakistan after his party Tehrik-i-Insaf came second in the polls. The previous government led by the Pakistan People's Party is doing badly and according to Reuters looks set to come third.
Read: 'Pakistani voters stick with what they know' by ITV News International Correspondent John Irvine.