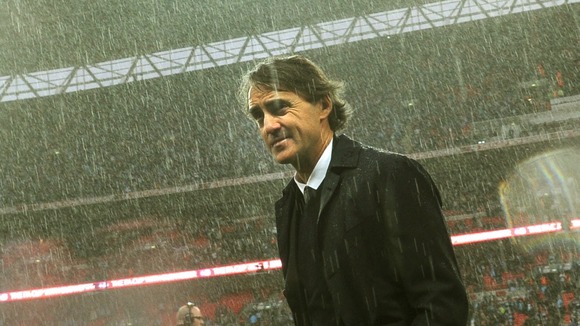 Manchester City manager Roberto Mancini is on the verge of being sacked as the club's manager, according to reports.
The Italian, who saw his side lose unexpectedly to Wigan in the FA Cup final yesterday, could be dismissed before the club's last game of the season against Reading.
Malaga's Manuel Pellegrini is the favourite to succeed Mancini at the Etihad Stadium.
Read: Sir Alex Ferguson's last home match as Manchester United manager.
Read: Historic FA Cup win for Wigan Athletic.