Sir Alex Ferguson thanked Manchester United fans for the rousing send-off he received yesterday, saying it was a moment he would "never forget."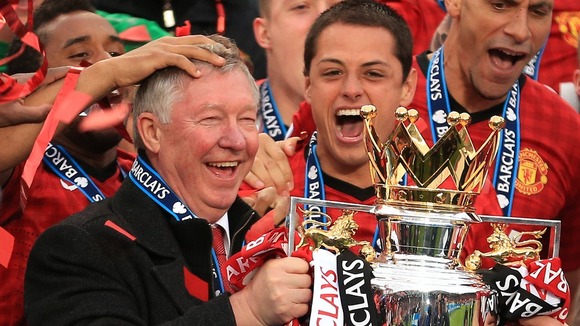 Speaking at the trophy parade outside Old Trafford, he said: "This is fantastic, I'm really more pleased for you than anything else.
"We've been through a 38 week programme of the Premier Division and won it, and won it in style with a great bunch of players.
"It's a young squad, a lot of good young players and they're going to get better and the big test is to win three titles in a row, so I hope thy're going to do that.
"Yesterday was a day I'll never forget and I thank you for that, it was wonderful, all my family will never forget it, particularly my grandchildren, it'll live in their memories for many, many years."
Read: Ferguson confirms Rooney has handed in transfer request
Read: Ferguson says managing Man U has been 'fantastic experience'