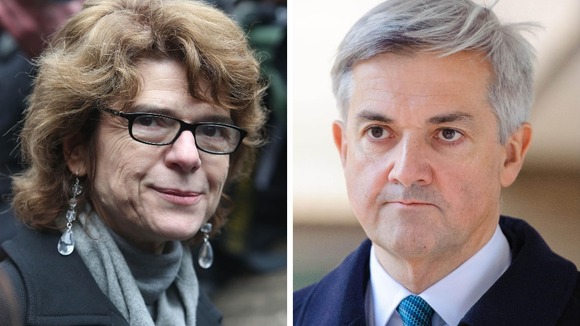 Disgraced former MP Chris Huhne and his wife Vicky Pryce are expected to be released from prison today.
They both began eight-month sentences eight weeks ago after being convicted of perverting the course of justice.
Pryce took three speeding points for Huhne a decade ago. The former energy secretary, who denied his guilt for two years, failed in attempts to get his case dismissed, only pleading guilty on the first day of trial while economist Pryce, 60, was convicted after a retrial.