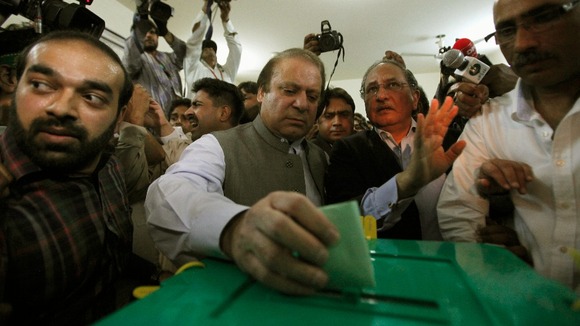 US President Barack Obama has congratulated Pakistan for the successful completion of its parliamentary elections and said the United States would work with the country's new government as an equal partner.
"The United States stands with all Pakistanis in welcoming this historic peaceful and transparent transfer of civilian power, which is a significant milestone in Pakistan's democratic progress," Obama said in a statement released by the White House.
Pakistan's Nawaz Sharif made a triumphant comeback in the country's election and looks on course to form a stable government capable of implementing reforms needed to rescue the fragile economy.