Severely disabled Paul Lamb has arrived at the Court of Appeal in a bid to change laws governing the right to die.
Mr Lamb, 58, has been paralysed from the neck down since a car accident in 1990.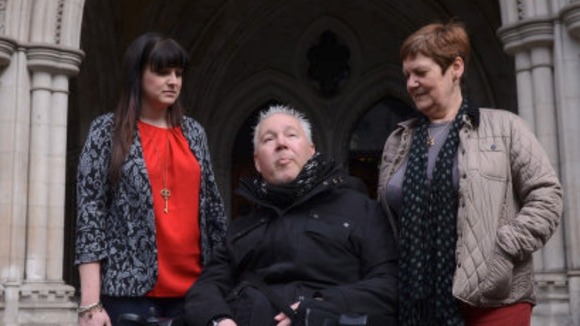 He is taking up a case begun by the late Tony Nicklinson, who appealed for the laws to change after suffering from "locked-in" syndrome.
Mr Nicklinson's widow Jane accompanied Mr Lamb and his daughter Lauren to court.