Alton Towers unveils 'world's first' 14-loop roller coaster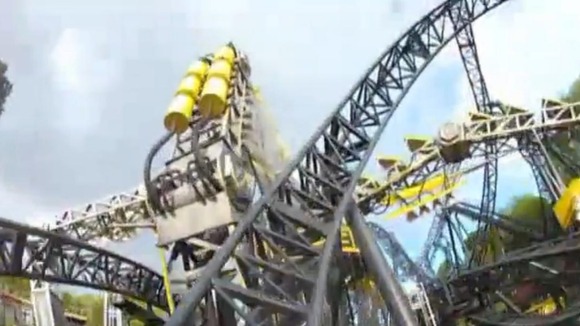 Alton Towers has unveiled what it claims is the world's first roller coaster with14 loops.
The Smiler features a 30-metre drop as well as optical illusions and psychological effects "designed to mess with your mind".
Experience riding The Smiler through this first-person video on the ITV Central website.