The first Canadian astronaut to command the International Space Station landed safely in Kazakhstan with two crewmates early this morning, wrapping up a five-month mission aboard the International Space Station.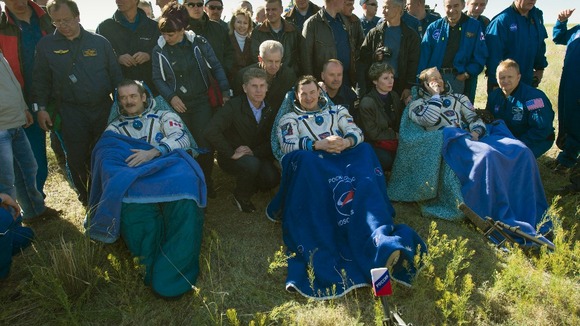 A Soyuz capsule under an orange parachute raised clouds of dust as it ignited an engine to cushion its landing some 150 km (90 miles) southeast of the town of Zhezkazgan in central Kazakhstan at 8:31am (03.31am UK time).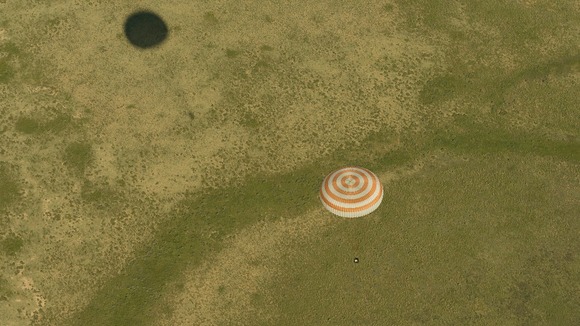 "The crew are feeling well," Mission Control outside Moscow said in a radio transmission, as several search and rescue helicopters hovered around the capsule on a bright morning.
The three astronauts were shown smiling, seated in semi-reclined chairs and covered with blue thermal blankets, waiting for medical tests after their landing.