Foreign Secretary William Hague said Angelina Jolie is a "a brave lady" who would be "an inspiration to many" after revealing that she had a double mastectomy to reduce her risk of breast cancer.
Mr Hague who visited refugee camps in the Democratic Republic of Congo with Jolie in March, as part of a campaign to highlight the problem of mass rape in conflict areas, added:
"She is a courageous lady and a very professional lady. She's done a lot of work with me in recent months."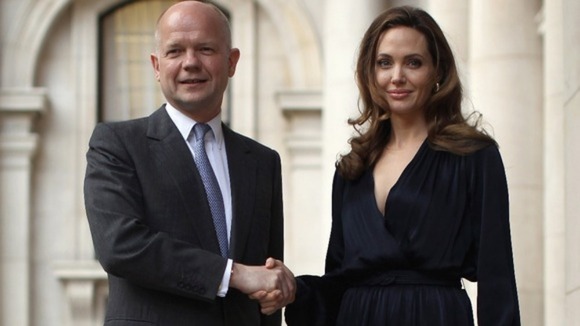 "She gave no sign that she was undergoing such treatment and I think she's a very brave lady, not only to carry on with her work so well during such treatment, but also to write about it now and talk about it. I think that she's a brave lady and will be an inspiration to many."