The Home Secretary has revealed she backs the right to anonymity for criminal suspects who have been arrested but not charged.
In a letter to the recently formed professional standards body, the College of Policing, Theresa May said she was concerned by reports that some forces have refused to name suspects who have been charged.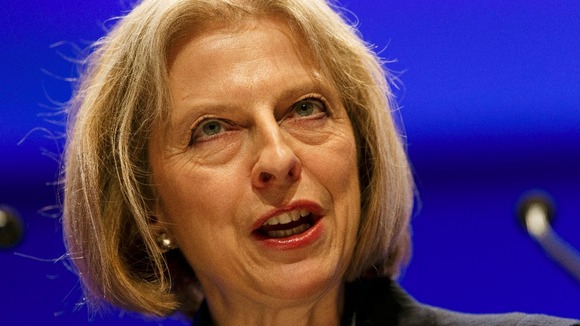 But Mrs May said she does believe in protecting the identities of suspects at point of arrest and has asked the College, led by chief executive Alex Marshall, to draw up clearer guidance.
Her comments come after Warwickshire Police came under fire for initially refusing to name a retired police officer charged with theft.
In the letter, the Home Secretary said: "I am concerned that the refusal of some police forces to name suspects who have been charged undermines transparency in the criminal justice system and risks the possibility that witnesses and other victims might not come forward.
"I strongly believe that there should be no right to anonymity at charge apart from in extremely unusual circumstances.
"I believe there should be a right to anonymity at arrest, but I know that there will be circumstance