Outgoing Bank of England Governor Sir Mervyn King has said there is a "welcome change in the economic outlook" for the UK and projected a "modest and sustained" recovery.
As he delivered his final inflation report, he predicted: "Growth to be a little stronger and inflation to be a little weaker than we expected three months ago.
"That's the first time I've been able to say that since before the financial crisis", he added.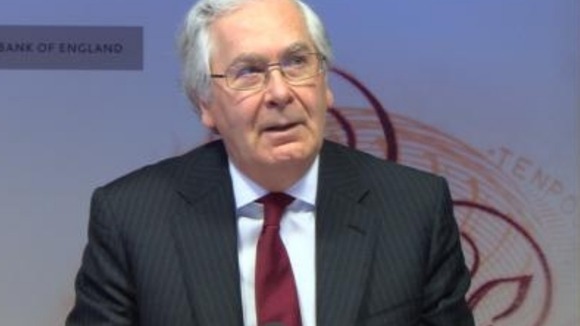 "But this is no time to be complacent. We must press on to ensure a recovery and to bring down unemployment" ,he cautioned.