A Conservative MP blasted an Office of Fair Trading (OFT) inquiry into petrol prices as "limp-wristed and lettuce-like" in the wake of price-fixing allegations.
Harlow MP Robert Halfon, who has campaigned for cuts to duty and greater transparency in the market, said despite the Commons unanimously calling for a thorough probe into petrol pricing, the regulator failed to spot any of the allegations currently under review.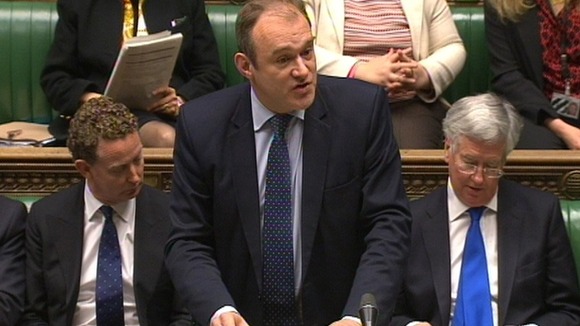 Mr Halfon said: "Do you not agree that what happened was the OFT carried out a limp-wristed, lettuce-like inquiry when they should have done a full 18-month inquiry into what has been going on?"
Energy Secretary Ed Davey defended the OFT as an "independent body, a strong body", which has powers to determine its own investigations.
Mr Davey made a statement updating MPs on the launch of a European Commission investigation into oil companies BP, Royal Dutch Shell and Norwegian company Statoil.