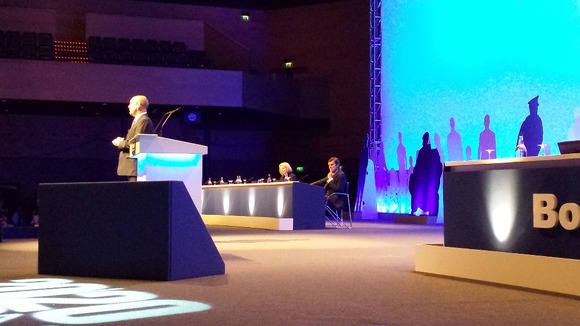 The Police Federation Chair Steve Williams has told the Home Secretary Theresa May that "on a daily basis our members are having to make tough decisions".
Addressing the conference Mr Williams said the federation "understood the financial realities but the police service has taken its share of pain and some would argue more than its fair share".
"But what has not helped is that times it has felt more like a punishment than an exercise in frugality" he continued.
"That what should be a cut bought about by fiscal difficulties feels like a penalty or punishment for bad conduct. Too often the behaviour of the small minority of officers is held up as that of the majority".
Read: 'Jeering the Home Secretary did us no favours' by Police Fed Chair Steve Williams.