Prince Harry has spoken at a New York fundraising dinner in aid of US supporters of Prince Harry's Royal Foundation.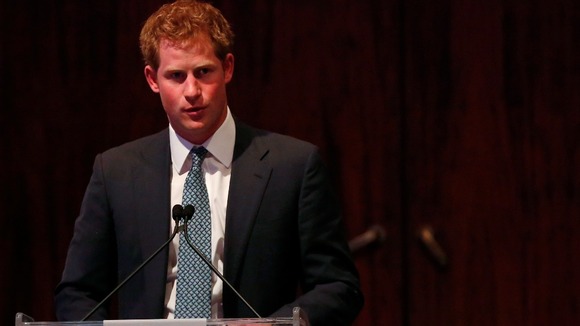 In his speech the Prince said: "Almost a year ago - on the day before the London Olympics - The Royal Foundation launched Coach Core. This flagship initiative seeks to mentor and train our next generation of truly inspirational young sports coaches.
He added: "We now have pilot schemes running in London and Glasgow in Scotland - and I am delighted to announce that funds raised this evening will support a similar programme to be run in partnership with Harlem RBI here in New York, and potentially others like it."
Harry was sat at a table with senior figures from his charity as well as popstar Will.i.am.