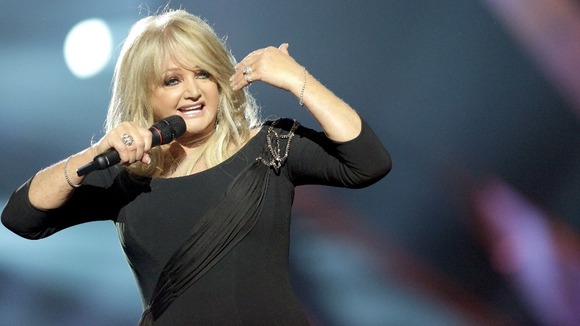 Welsh star Bonnie Tyler flew the flag for the UK tonight with a belting rendition of Believe in Me at the Eurovision Song Contest. Speaking immediately after the performance, Tyler said:
"What an incredible atmosphere. I really enjoyed that performance, I got out there and gave it some welly.
"When all those lights came on it felt like magic, all twinkling lights everywhere. I really hope Europe enjoyed it."
She has one point so far.