Gunmen killed a senior female politician from a reformist party in Pakistan on Saturday night, the latest violent incident in a bloody election campaign and one that set off a war of words between two major opposition parties.
Around 150 people were killed in the run-up to national elections held last week, which handed a landslide victory to opposition leader Nawaz Sharif and his PML-N party.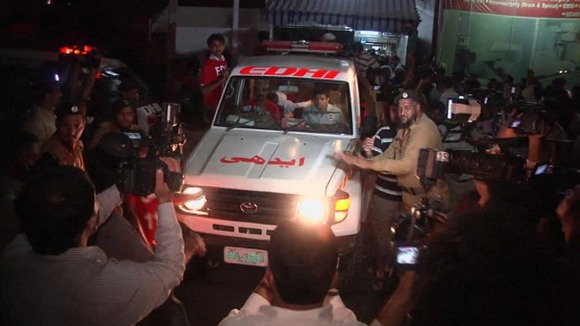 It marked the first time an elected government replaced another one in a nation that has been run by military leaders for more than half its history.
Results from a handful of constituencies are still awaited amid accusations of vote-rigging.The shooting came hours ahead of re-polling in a key area beset by allegations of voting fraud.
It was not immediately clear who killed Zara Shahid Hussain, a senior member of the Pakistan Tehreek-e-Insaf party.
The PTI has promised to reduce endemic corruption in the nuclear-armed nation of 180 million people.