The Pakistan Tehreek-e-Insaf PTI's leader, former international cricket star Imran Khan, immediately blamed the killing on the Muttahida Quami Movement.
The MQM has a stranglehold on politics in Pakistan's biggest city, Karachi.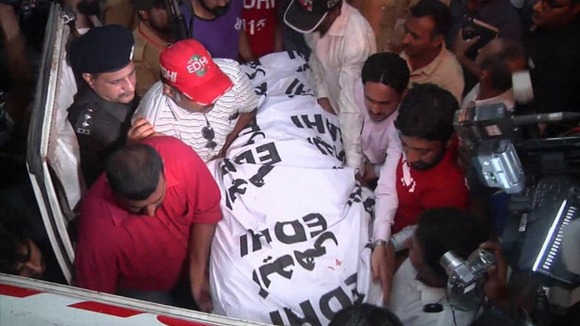 "Her death has sent shockwaves across the rank and file of the party," Khan said in a statement. Police said that two gunmen shot Hussain dead outside her home in an upscale neighborhood of Karachi, he said.
"I hold (MQM leader) Altaf Hussain directly responsible for the murder as he openly threatened PTI workers and leaders through public broadcasts," he added in a tweet.
"I also hold the British government responsible as I had warned them about British citizen Altaf Hussain after his open threats."