The family of one of the teenage victims killed in a car crash in Swindon yesterday has been taken by police officers to the scene of the tragedy.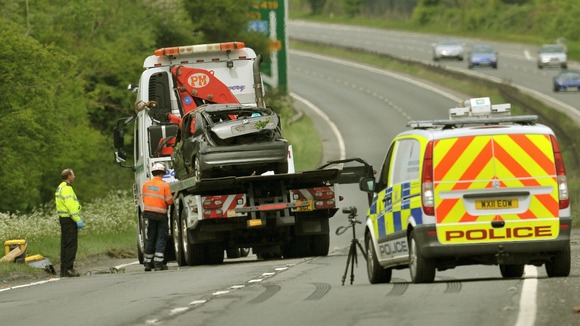 18-year-old Shaya Rae Leigh was killed after the car they were travelling in plunged into undergrowth at the side of a road in Swindon, police said. Her family today laid floral tributes at the spot.
Inspector Paul Longden from Wiltshire Police escorted the relatives. He said: "We have appointed family liaison officers to help the families through this terrible time and Shaya's family asked their officer if they could go to the place where the car left the road.
"The family spent about 25 minutes at the scene".
Police have appealed to the public not to attempt to stop on the A419 because of the risk of a serious accident on the busy dual carriageway.