The Army has launched a recruitment drive to help find 10,000 personnel just weeks before thousands are due to be laid off.
It is hoping to draw new staff with a television campaign as part of an overhaul of the recruitment process which will see positions advertised in job centres.
The move comes ahead of the single biggest round of armed forces job losses under the coalition which could see in the region of 5,300 redundancies on June 18.
It will be the third instalment of job cuts arising from the 2010 Strategic Defence and Security Review and confined to the Army.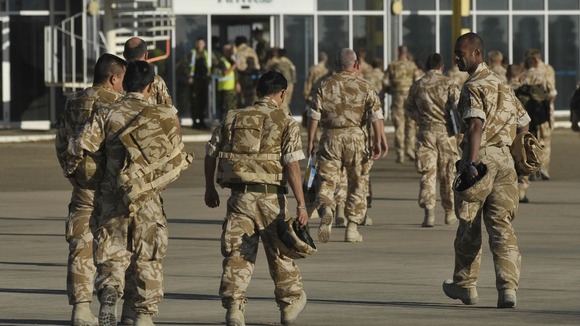 The first tranche in September 2011 saw 2,860 forces personnel across all three services made redundant, while the second, which again involved the Army, Navy and RAF - hit 3,760 last June.
Chief of the General Staff General Sir Peter Wall said the redundancies were essential to reduce the Army to 82,000, in accordance with Government plans.