David Cameron said it was "absolutely" his intention to keep the coalition together until the 2015 general election.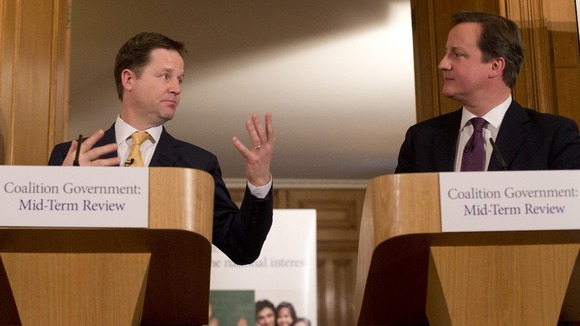 The Prime Minister told BBC Radio 4's Today programme there are some big and bold reforms ahead and dismissed suggestions the government was running out of steam.
On working with Nick Clegg until the next general election, he said: "That is absolutely my intention and has always been. This is a Government that has an enormous programme of work."
"To anyone who doubts the life there is left in the coalition, I would argue there is more to come. Very bold reforming and strong government, and that is what we will be right up till polling day," he added.