Four members of the mounted Royal Household Cavalry were killed when a car bomb exploded near Hyde Park on 20 July, 1982, as they paraded towards Buckingham Palace.
Another 23 soldiers from the Household Cavalry, Blues and Royals, were wounded by shrapnel as the bomb exploded in South Carriage Drive, SW1.
The soldiers, dressed in their ceremonial uniforms, had been due to carry out the "Changing of the Guard".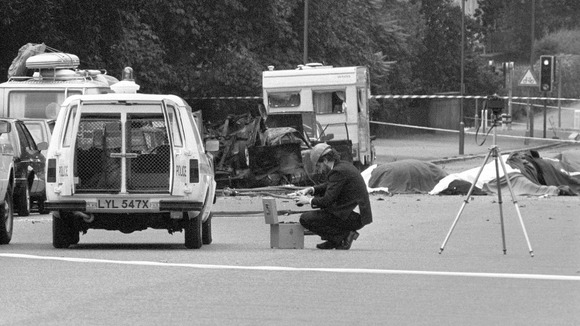 Seven horses were killed or had to be destroyed after the attack.
Later that day, a second bomb exploded under a bandstand in London's Regent's Park during a performance by the Royal Green Jackets military band, killing seven members.
The IRA claimed responsibility for the double bombing.
The allegations made against John Anthony Downey are not related to the second incident, the Crown Prosecution Service said.