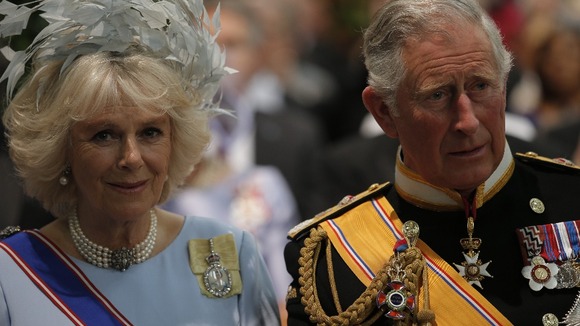 The Prince of Wales and the Duchess of Cornwall had a "hairy experience" when their royal helicopter was forced to make an emergency landing after it developed a technical fault.
Charles and Camilla were flying to Wales for a day-long tour to Hay and its popular annual festival of literature.
But minutes after boarding their flight they were urgently diverted to Denham Aerodrome, in Buckinghamshire.
A spokesman for the royal couple said: "The pilot carried out a controlled emergency landing after diverting to the airport."
"It was quite a hairy experience," a source close to the palace added.