It has been a month since a huge building collapsed in Dhaka killing garment workers. A Bangladeshi government inquiry has found that poor quality construction materials and building code violations were among the "series of irregularities" that caused the collapse.
More than 1,100 people were killed and more than 2,500 injured after the eight-storey Rana Plaza factory building near Dhaka, Bangladesh collapsed on April 24.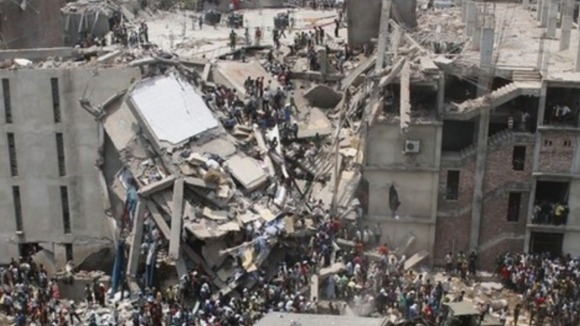 Business Editor Laura Kuenssberg has been in Dhaka to see the site of the collapse and examine the garment industry in Bangladesh.
Watch her reports here:
Garment factory workers' families wait for compensation
Behind the walls of Bangladesh's garment factories