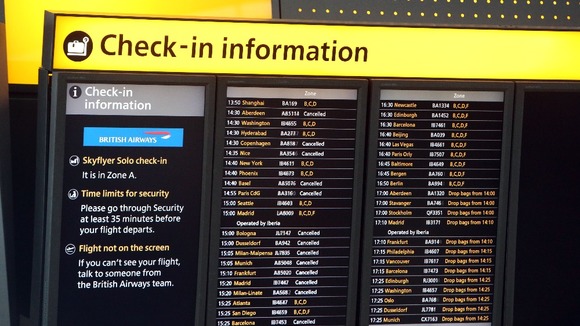 Heathrow's chief operating officer Normand Boivin said there will be a number of flight cancellations throughout the rest of today, following earlier's emergency landing on a British Airways (BA) flight.
Watch: Passenger footage show dramatic emergency landing
BA had been expecting today to be the busiest of the bank holiday period with 128,000 passengers due to travel. The airline had planned to carry more than 430,000 customers over the next few days, with 116,000 due to return on bank holiday Monday.