These photos show the latest scenes from Heathrow Airport where emergency workers are securing a plane that was forced to make an emergency landing.
The photo below, which was tweeted by a man claiming to have been a passenger on that flight, shows the left jet engine exposed.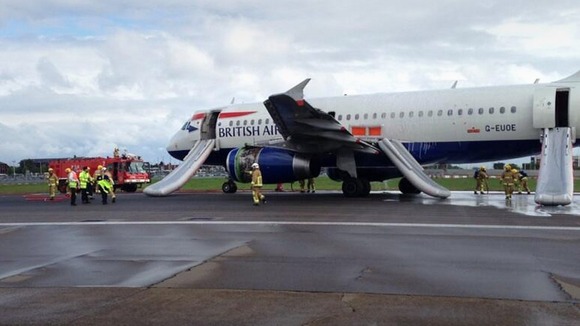 More than 20 emergency vehicles are visible surrounding the British Airways flight.