Several hundred English Defence League (EDL) supporters gathered on the steps of St Mary's Catholic Cathedral in Newcastle to protest against the killing of a British soldier last week.
Some sang "I'm English til I die" and were honked by passing van drivers.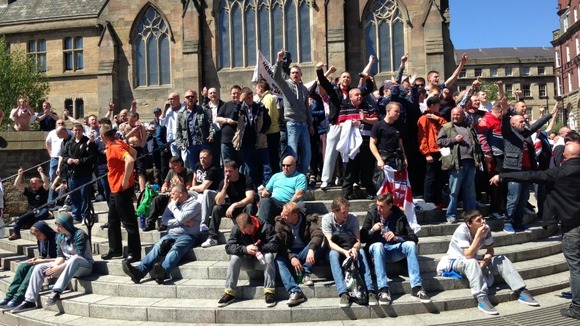 Chants of "Whose streets? Our streets" and "RIP Lee Rigby" rang out and one protester carried a flag bearing the name of the killed British soldier.
Police were present in large numbers watching the demonstration grow.