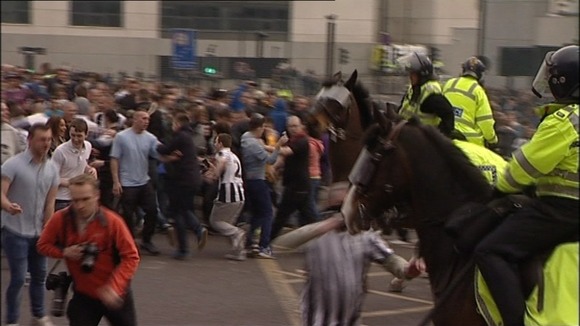 Among the police horses on duty at the English Defence League march in Newcastle today will be Bud, a horse who was punched during scuffles after a derby match in the city.
Bud flew to national fame when footage emerged showing a football fan punching him in the face after Newcastle United's 3-0 defeat to arch rivals Sunderland last month.
Well-wishers stroked and patted the police horse as he made his first return to the streets of Newcastle.
Read: Police horse 'fine' after football fan punch attempt
Watch: Newcastle 'horse-punch' football fan 'sickened' by his actions