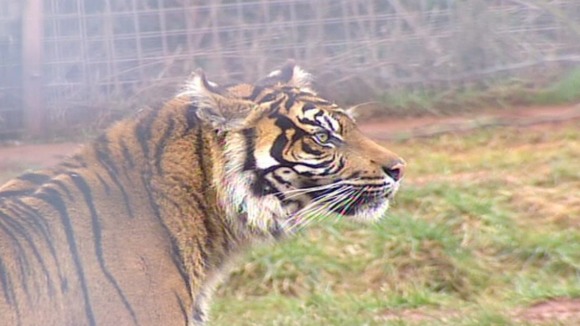 Cumbria Police have issued a statement regarding the death of Sarah McClay, a zoo worker who died after being attacked by a tiger at the South Lakes Wild Animal Park.
"Cumbria Police can confirm that the 24 year old woman, identified as Sarah McClay from the Barrow area, who was attacked by a Tiger within its enclosure this afternoon, has tragically died.
"Sarah, was taken by air ambulance to Royal Preston Hospital this afternoon following the attack this afternoon at the South Lakes Wild Animal Park.
"Police and Barrow Borough Council are continuing to investigate the circumstances that led to this terrible incident.
"Sarah's family are very shocked and distressed and request that they have privacy as they try to come to terms with their loss."