A police chief has said that a gas canister on board a school bus that burst into flames in Pakistan has been found intact and was not the cause of the fire, the AFP news agency reports.
Initial reports suggested that the canister, similar to that found in millions of vehicles in Pakistan, had caused a fatal explosion.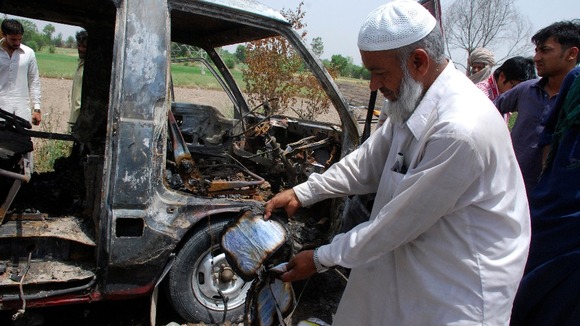 The police chief, identified as Dar Ali Khattak, said the fire was caused by a spark when the driver switched from using gas to the petrol engine.
He added that the children were aged between five and 15.