German football fans have started to arrive at the national stadium some nine hours before the kick-off of tonight's Champions League final.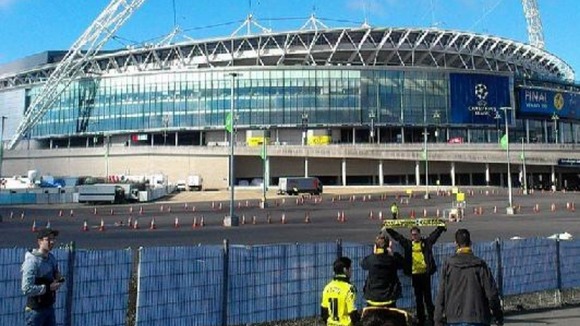 Bayern Munich face fellow German giants Borussia Dortmund in the final at Wembley Stadium. Bayern thrashed Barcelona in the semis, while Dortmund eased past Real Madrid.
Join Adrian Chiles, Roy Keane, Lee Dixon and Gareth Southgate at 7pm on ITV.
Alternatively, watch the match live online.
Read more at ITV Sport.