Foreign Secretary William Hague said the decision to lift the Syrian arms embargo gives the European Union "flexibility to respond" if the crisis deteriorates further in the future.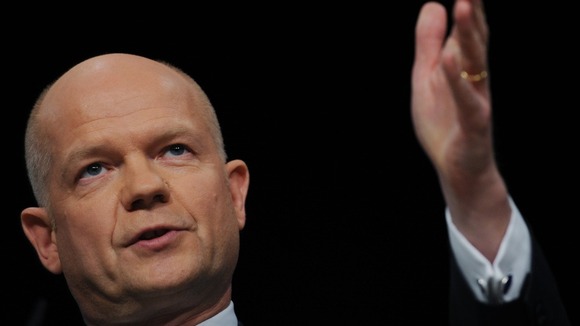 He said in a statement: "The other elements of EU sanctions on the Assad regime will be retained. EU nations also agreed a common framework for those member states who, in the future, may decide to supply military equipment to the Syrian National Coalition.
"These agreed safeguards would ensure that any such equipment would only be supplied to the National Coalition, for the protection of civilians.
"This does not mean that we have made any decision as the United Kingdom to send arms to the National Coalition, but we now have the flexibility to respond in the future if the situation continues to deteriorate and if the Assad regime refuses to negotiate.
"Thousands of lives are at stake in Syria. Our focus remains on efforts to secure a successful outcome at the forthcoming Geneva conference, and a political transition that ends the conflict, allows refugees to return to their homes, and prevents further radicalisation in Syria."