David Dimbleby has criticised the BBC and other broadcasters for demeaning older women.
The TV veteran was brought into the debate about sexism when when former newsreader Anna Ford branded him a "charming dinosaur".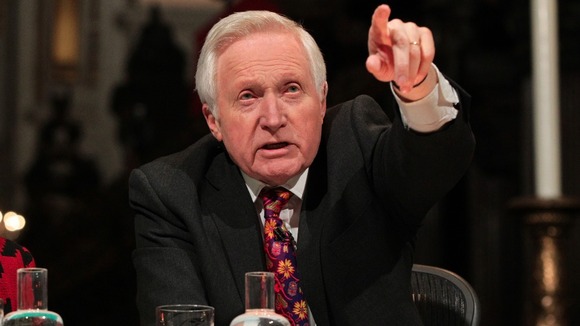 The former Six O'Clock News presenter said that she wondered how "charming dinosaurs" such as Dimbleby and John Simpson continued to win BBC contracts when "however hard I look, I fail to see any woman of the same age, the same intelligence and the same rather baggy looks" on the small-screen.
When asked about Ford getting angry about the issue by the Radio Times, Dimbleby said: "Well, I don't know that she does. I think she gets terribly cross about not being on television herself, I think."
He added: "Why should age matter with women? Women mature elegantly and better than men, very often. I don't think age should be a factor for women appearing on television."