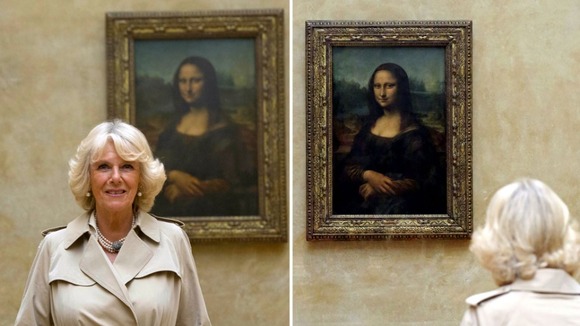 The Duchess of Cornwall could not contain her delight as she beamed at being pictured alongside Leonardo Da Vinci's Mona Lisa during a stroll around the Louvre.
The royal, on the second and final day of her first solo foreign engagement, was escorted on a private tour of the famous Paris museum.
"Wow. We're so lucky to be here without the crowds," the Duchess said as she entered the Louvre's Salle des Etats, home to the Mona Lisa.