Chronically malnourished children struggle to read and write simple sentences regardless of their level of schooling, according to research by Save the Children.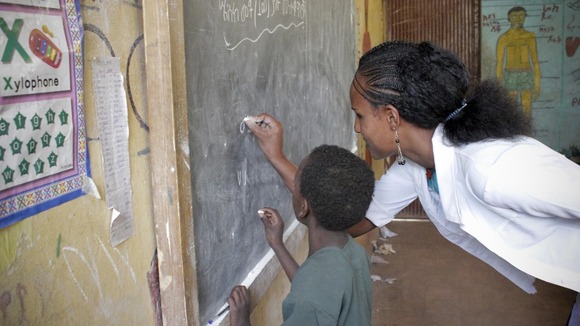 Eight-year-olds who are stunted by malnutrition are 19% more likely to make a mistake while reading a simple sentence, the report Food for Thought said.
Stunted children are 12.5% more likely to make a mistake writing a simple sentence and do 7% worse on basic maths questions.
The findings, based on research with thousands of children in Ethiopia, India, Peru and Vietnam, come 10 days before a global nutrition summit in London and ahead of this year's G8.