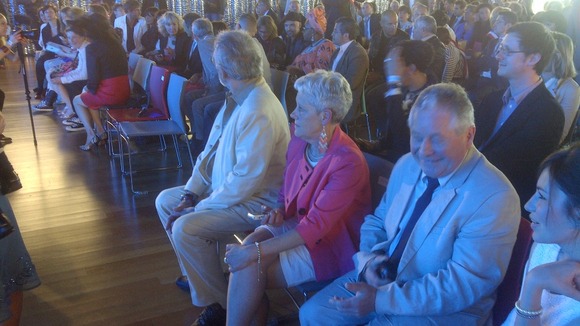 Bruno Boileau's mother is waiting for her son to arrive for his historic marriage.
"I am very happy, for us, for my son. I knew it would happen because the president had promised he would make it the law. He made good on that one promise at least," she said.
Asked if she was afraid for her son given the level of protest, she said: "Here, I am not afraid, no. We are so protected here. There is so much going on."