Scientists are using human bones found on the wreck of the Mary Rose to work out who was on board nearly 500 years ago, and perhaps even to identify their living descendants.
Almost 100 complete or nearly-complete skeletons were found amidst the wreck. By analysing the bones and belongings, it was possible to identify crew members' hair and eye colour, height and clues about their role.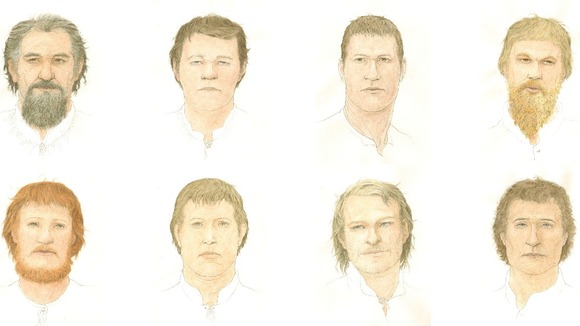 The people represented by an artist above were identified as (clockwise from top left) a bosun, carpenter, cook, master gunner, stranger gentleman, royal archer, purser and ologies archer.
The genetic information extracted could also enable scientists to find living relatives, although one expert likened the task to "searching for one blade of grass in a field" since there are no records of crew members.