Chances of cloning a prehistoric woolly mammoth have been boosted after Russian scientists found liquid blood inside a 10,000-15,000 year-old female carcass.
It may sound like a scene straight out of Jurassic Park, but scientists believe the discovery on an island off Siberia provides a "really good chance" of bringing the mammoth back to life.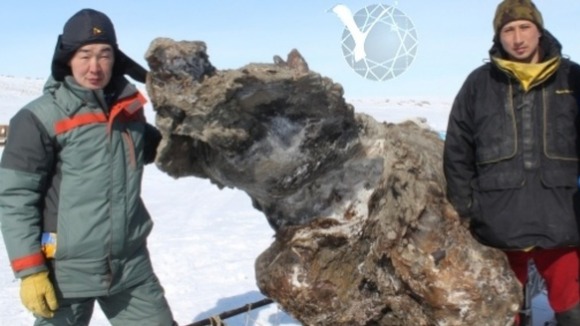 Semyon Grigoryev, the head of the expedition said of the find: "When we broke the ice beneath her stomach, the blood flowed out from there, it was very dark".
"This is the most astonishing case in my entire life. How was it possible for it to remain in liquid form? And the muscle tissue is also red, the colour of fresh meat," he added.
According to The Times, a deal has been signed to give South Korean scientists exclusive rights to clone the mammoth.
Hwang Woo Suk, a stem cell scientist who created the world's first cloned dog in 2005, said that once the tissues had been treated to a nuclear transfer process eggs would implanted into the womb of a live elephant for a 22-month pregnancy, the newspaper said.