Flowers spelt out the tribute 'Bye-de-Bye' today at the funeral of Hi-de-Hi! actor Paul Shane today. Hundreds of people applauded as the star's coffin was carried inside Rotherham Minster.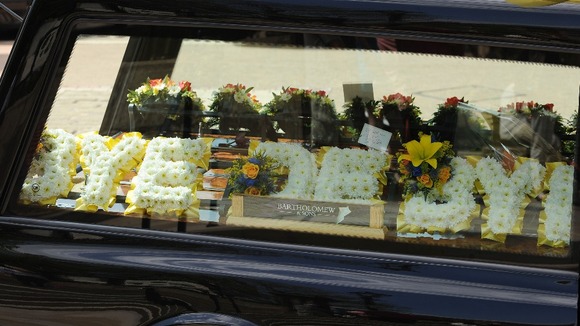 Other well known faces from the hit 80s sitcom joined Shane's family behind the pallbearers, including Su Pollard, Jeffrey Holland and Ruth Madoc.
Pollard said to the crowd: "Thanks for coming. He would have been so pleased."
There was further applause in Rotherham town centre after the cortege arrived this afternoon with a police escort.
Yellow and white flowers in the side window of the hearse spelt out "Bye-de-Bye" .
Shane died at the age of 72 following a short illness a fortnight ago.