Queen guitarist Brian May has renewed calls for the Government to abort plans to cull thousands of badgers in an effort to tackle bovine TB.
May said: "The great bit of new information is it has now been demonstrated that the cull cannot make economic sense. It will lose the taxpayer money rather than save it.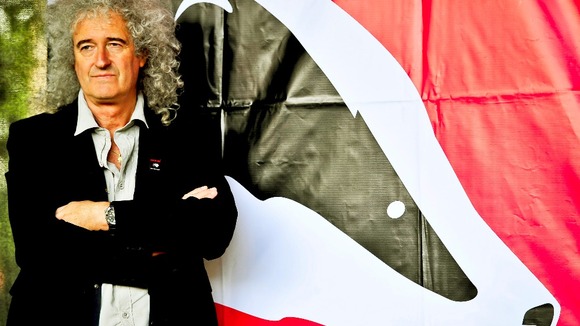 "That was really the last shred of reason that you could give for this cull going ahead. It is a very good time for Mr Cameron to reconsider and withdraw from this monstrous cull, in the public interest.
"Our point is to save wild animals from abuse and there is no doubt this cull is going to cause intense pain on a massive scale to badgers. You cannot call it humane, which is apparently what these pilot culls are about.
"It has become increasingly apparent to me that, although we call ourselves a nation of animal lovers, we treat them appallingly".