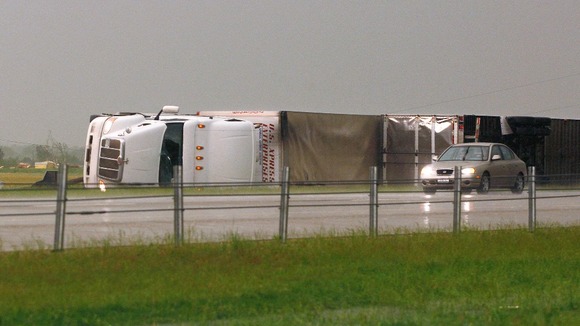 Oklahoma officials remain worried that drivers stuck on highways could be trapped in the path of dangerous twisters spawned by the violent thunderstorms hitting the US state.
A mother and baby - who are among five confirmed killed by the latest tornado - died when their car was flipped on Interstate 40.
Between 40 to 50 people are being treated for storm-related injuries, health officials have said.
Five patients, including a child, are in critical condition.