A senior Ecuadorian government minister will visit London as the first anniversary of WikiLeaks founder Julian Assange's dramatic arrival at the country's embassy approaches.
Ecuador's Foreign Minister Ricardo Patino will meet with Mr Assange at the embassy in London, and has offered to hold talks with Foreign Secretary William Hague to try to reach an agreement over Mr Assange's future.
The Australian has been inside the embassy since June last year and has since been granted political asylum.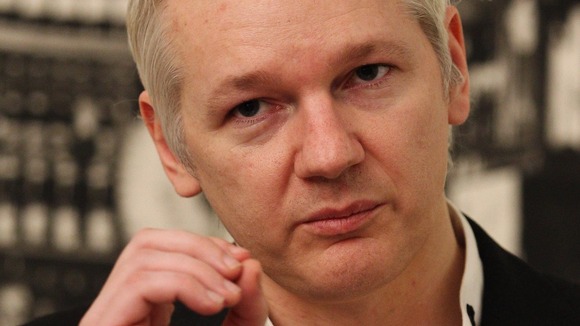 A Foreign Office spokesperson said they had been informed of Mr Patino's intention to travel to London "and we are now considering a request for a meeting with the Foreign Secretary".
"UK Government officials have been in regular contact with representatives of the Ecuadorian Government, both in London and Quito, about Mr Assange", they continued.
"We hope the visit will contribute to our joint commitment to finding a diplomatic solution to this issue".