Today's Hero Ride cycling event in central London is expected to raise around £1 million for the armed forces charity Help for Heroes.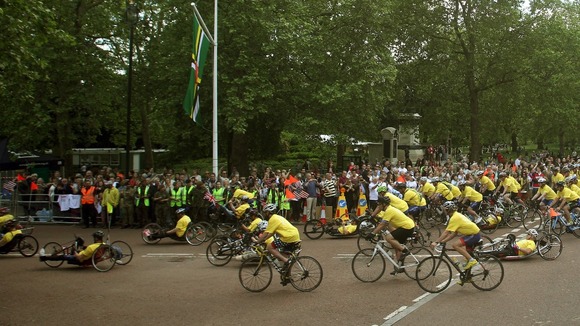 Singer James Blunt was among those who took part in the challenge, while road cyclist Mark Cavendish and his model fiancee Peta Todd gave their support to the participants as they completed their rides.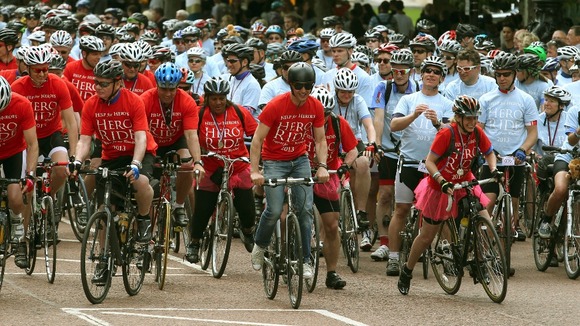 Blunt, who was an officer in the Life Guards and served in Kosovo before his music career, said: "For me the most inspiring thing was seeing at the very front of the peloton a group of our wounded soldiers.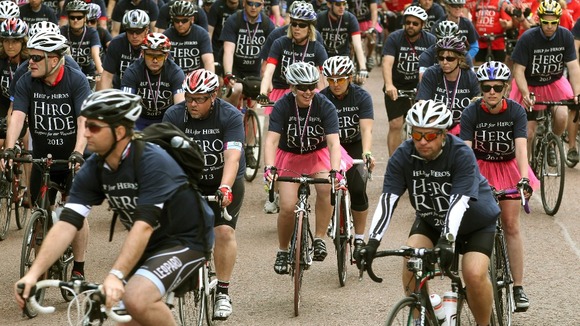 "Rather than me with my two arms and two legs on my bicycle, some of them are missing one or two or three limbs, and still they've been the fastest and the fittest and the guys with the biggest smiles on their faces".