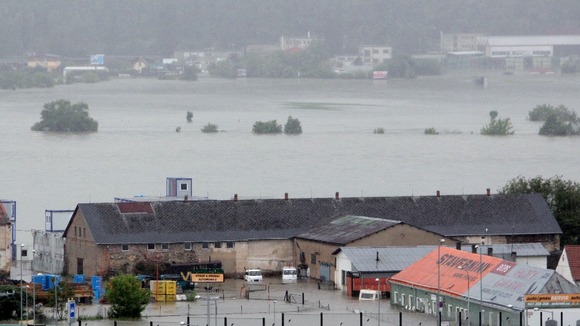 Floods across central Europe forced factories to closed, drove thousands from their homes and killed at least eight people.
Sandbags have been piled up by volunteers to keep a swollen river from overwhelming the Czech capital Prague's historic centre.
Six people died in the Czech Republic from the worst flooding in a decade and a state of emergency was declared, while in Austria two people died and another two were missing.