Delegates for a private conference of top politicians and businesspeople from around the world have started to arrive at a luxury country hotel in Herefordshire.
Several cars with blacked-out windows entered the gates of the Grove Hotel, near Watford, this morning for the secretive meeting of the Bilderberg Group.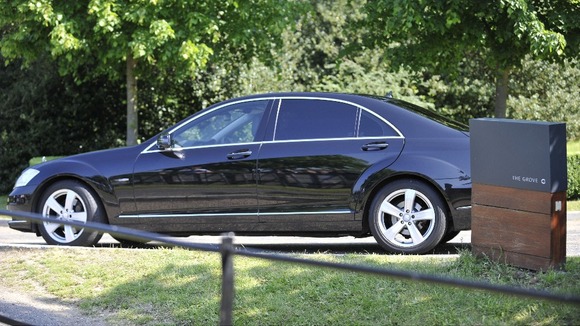 It is thought executives from multi-national companies such as Amazon and Google, and high-ranking political figures including Chancellor George Osborne will be among the 130 or so attendees.
Members of royal families are also expected to attend the meeting
Amid tight security, a handful of protesters gathered in a fenced-off area just inside the grounds of the hotel and heckled cars as they drove past.