Residents will be able to stop the construction of wind farms under new guidance which puts people's concerns over the need for renewable energy.
As part of a package of measures that will significantly increase the amount of money communities will receive for agreeing to host wind farms nearby, the changes include hundreds of pounds off energy bills for householders.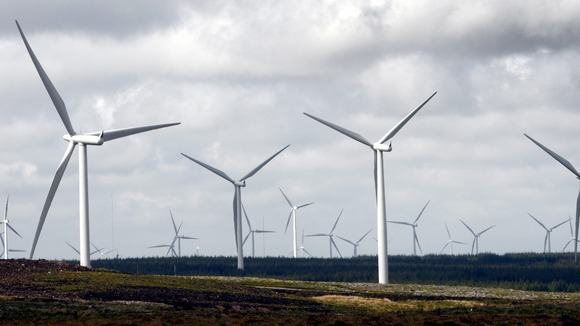 Energy Secretary Ed Davey said the Government remained committed to "appropriately sited onshore wind" but a Downing Street source said David Cameron felt it was "important that local voters are taken into account."
However concerns have been raised that the new rules will mark the end of new onshore wind, making it harder to build wind farms, with not many communities keen to take up the "sweetener" of payments.
The renewables industry said that the much higher rate of payments would make some developments uneconomic and prevent them from going ahead.