During the Queen's visit to the revamped Broadcasting House in central London today, she will meet TV hosts including Sir Bruce Forsyth and David Dimbleby as she tours the high-tech building.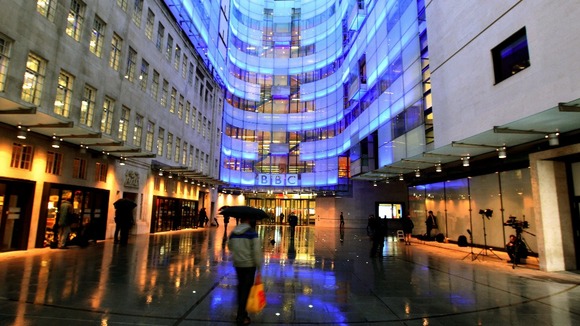 She will also watch The Voice star Danny O'Donoghue perform as she joins the tiny audience in Radio 1's Live Lounge to see his band The Script, as well as being introduced to the station's presenters including breakfast star Nick Grimshaw.
The Queen will be shown around the new facilities by director-general Tony Hall and Lord Patten, chairman of the BBC Trust and will meet a series of familiar TV faces, as well as being presented to Danny Cohen, the corporation's director of television.