Marathon runner turned sprinter Richard Whitehead will receive honours from at Buckingham Palace today for his services to athletics.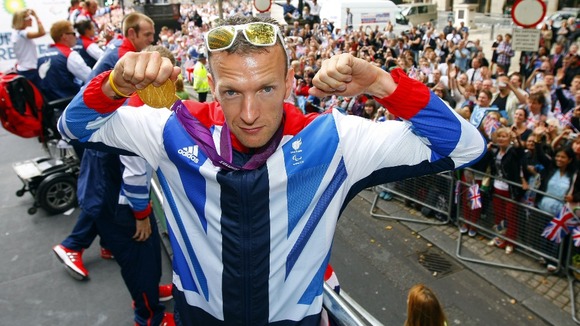 Unable to compete in the London 2012 Olympics as there was no category for leg amputees, Whitehead turned to sprinting to compete in the Paralympics.
The athlete won a gold medal in the 200m with a world record time of 24.38 seconds.
Read: Richard Whitehead wins gold for Great Britain in world record time