Rail privatisation has led to the UK having the most expensive fares in Europe, older trains and serious overcrowding, and train operating companies entirely reliant on public subsidies, according to a new study.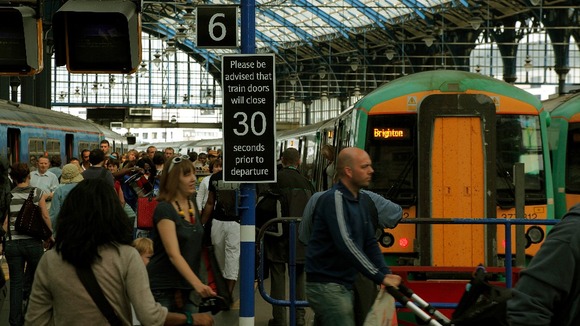 The TUC said privatisation had failed to deliver for rail users and taxpayers and had brought in little private sector investment.
Its report - 'The Great Train Robbery' - showed that private train companies were heavily dependent on the public purse to enable them to run services, and re-invested little of their profits back into the railways.
Firms receiving the largest state subsidies spent, on average, over 90 percent of their profits on shareholder dividends, according to the study carried out by the Centre for Research on Social-Cultural Change (CRESC) at the University of Manchester.
Train companies made operating profits between 2007 and 2011 of £504 million, most of which was paid to shareholders, said the report.
Meanwhile the average age of trains has risen from 16 years in 1996 to 18 years old today. Just £1.9billion was spent on rolling stock between 2008 and 2012, compared to £3.2 billion between 1989 and 1993.