David Cameron has said the UK remains "fully committed to its foreign aid programme".
The Prime Minister said: "We are one of the few countries in the world to meet our promise to spend 0.7 percent of our gross national income on development.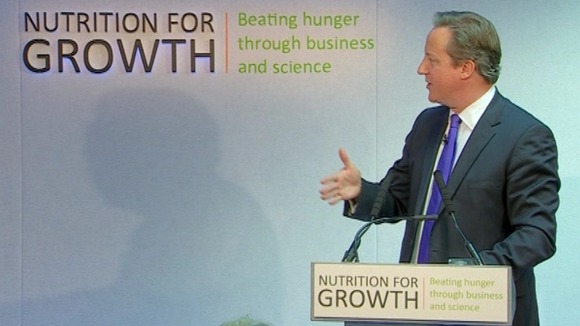 "And as part of this commitment, we will use that money to play a full part in the battle to beat hunger.
"If others play their part too, the commitments that the UK is making today could help 37 million children fight malnutrition by getting the right food and the right care.
"If these children grow up healthy, they will increase their earnings by 10 percent".